Services Offered
Do you need transportation in or around Morris County? From airport car service before a business trip to limo service for a special occasion, your best bet is Airport Corporate Limo. We have a fleet of vehicles available to get you wherever you need to go in the region. Our drivers are knowledgeable professionals, our vehicles are comfortable, stylish, and well-maintained, and as a company, we're committed to meeting our customers' needs. Contact us now to book your executive car, wedding limo, or whatever else you need. We look forward to picking you up!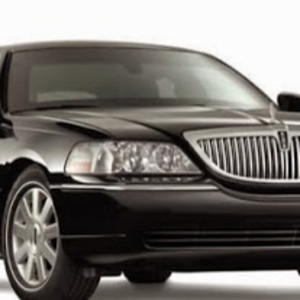 As a comprehensive car and limo service, Airport Corporate Limo is fully equipped with vehicles for all sorts of transportation needs. Depending on your occasion and the number of passengers who will be traveling, you might be interested in a:
Traditional stretch limousine (6-12 passengers)
Stretch Escalade (18 passengers)
Stretch van (14 passengers)
Lincoln Town Car
Minivan
SUV
Heading on a bachelor party outing to a Yankees, Giants, or Islanders game? We'll get your whole crew to the stadium or arena with time to spare. Need airport shuttle service before a family vacation or business trip? Our goal is to always get you to your terminal on time. Whether you contact us for personal or executive car service, for a one-time trip or for weekly excursions, we'll give you a smooth and safe trip.
20 Years in Car and Limo Services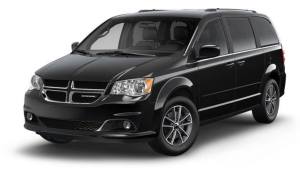 When it comes to limousine service, town car service, and other chauffeur services, experience matters—and Airport Corporate Limo has it in spades. Our company was founded in 1980, and our current team has 20 years of experience on the job. We know the local roadways like the back of our hand, which helps us select the best route to your final destination. We also know and adhere to all of the rules of the road. And perhaps most importantly, we know how to satisfy our customers. Our experience helps us provide some of the best chauffeur service you'll find in Morris County.
A Qualified Limousine Service
Airport Corporate Limo is proud to be fully licensed, bonded, and insured, and to be affiliated with the Better Business Bureau. Those qualifications help us in our quest to meet and exceed your needs. Whether you contact us regarding executive car service, airport car service, or booking a prom limo or wedding limo, you can breathe easy knowing you're in capable hands with one of our drivers behind the wheel.
Reasonable Rates for Chauffeur Services
While our top priority is always giving you a superior experience from your initial phone call until we drop you at your destination, we also strive to keep our rates reasonable and competitive for the local area. Call for anything from town car service to limousine service and get quoted a price you'll love. Considering how hard we work for your satisfaction, we're confident you'll find our rates to be well worth it.
Schedule your personal or executive car, limousine, or other vehicle by calling or e-mailing Airport Corporate Limo today! We love meeting Morris County residents' and visitors' transportation needs, and we can't wait to give you the great experience you deserve.