Airport Car Service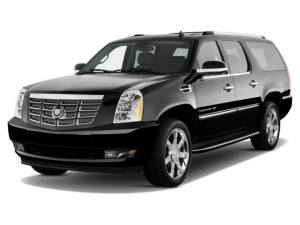 There are so many benefits to hiring an airport car service to take you to or pick you up from the airport. For a start, you won't have to worry about paying for long-term parking or enlisting a friend or family member to act as your chauffeur. You can also enjoy a comfortable and smooth ride with a professional behind the wheel. Airport shuttle service can make your vacation feel like it starts right when you're picked up at home, or help a visiting corporate VIP feel properly welcomed from the moment he or she reaches baggage claim. If you're traveling to or from Morris County, your best bet for airport transportation service is Airport Corporate Limo. We offer airport limo service, airport taxi service, and more, depending on your specific needs and desires. Contact us today to book your ride!
Airport Corporate Limo is pleased to provide airport pickup service and drop-off service at any of the following airports:
Newark Liberty International Airport
John F. Kennedy International Airport
LaGuardia Airport
Lehigh Valley International Airport
Westchester County Airport
Stewart International Airport
Private airstrips throughout the region
If you're getting airport pickup service, we can meet you inside at baggage claim or just outside customs, or we can wait for you curbside. Whatever meet-up point you choose, you can expect our driver to be there when you are. For car service to the airport, meanwhile, we'll show up at your pickup point promptly and do our utmost to get you there with time to spare. We understand that when it comes to airport taxi service, punctuality matters.
Airport Corporate Limo has been in business since 1980, and our current team has been providing airport car service in and around Morris County for two decades, so you can expect us to select the best route to your destination. We know the local roadways like the back of our hand. We can drive to and from local residences, hotels, office buildings, and more. Wherever you're headed, Airport Corporate Limo will get you there in comfort and safety.
A Trusted Airport Cab Service
We're proud to be licensed, bonded, and insured for airport limo service. We are also affiliated with the Better Business Bureau, which reflects our ongoing commitment to superior customer service. Professionalism matters to us. Our airport shuttle service drivers wear suits and treat each passenger with respect and courtesy. Whether you book your airport cab service far in advance or you need to book a last-minute trip, we've got you covered. Our fleet includes limousines, Lincoln Town Cars, SUVs, vans, and more, and we can help you choose the vehicle that's right for your needs. Airport Corporate Limo offers unbeatable airport transportation service to Morris County's residents and visitors. We'll even give you a price quote at time of booking. Call or e-mail us now to discuss your travel plans!